Stay up-to-date with all of the life science events taking place in Vancouver with the Science in the City events calendar! From academia to industry and biotech to pharma, our events calendar is your complete source for life science conferences, symposiums, networking, and workshops in Vancouver. We even cover science pub nights and science fundraisers!
If you're interested in promoting your life science event on the Science in the City events calendar, please use our event submission form.
BC Children's Hospital Discovery Talks
Event Navigation
Can Functional Connectivity Identify Brain Mechanisms Underlying Therapeutic Change?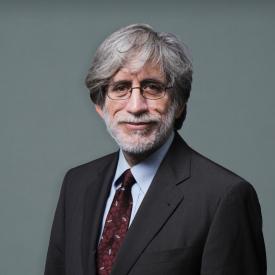 Dr. F. Xavier Castellanos, MD
Neidich Professor of Child and Adolescent Psychiatry,
Radiology, Neuroscience and Physiology
The Child Study Center/Department of Child and Adolescent Psychiatry,
Hassenfeld Children's Hospital at NYU Langone, New York
Learning Objectives:
Discuss the challenges of understanding the complexity of the human brain with current methods
Examine implications of recent developments in open science
List the contexts/paradigms in which "small science" approaches remain relevant and essential
Schedule
The seminar is scheduled for Thursday, October 3, 2019, 11 a.m. to 12 p.m. at the Chan Centre for Family Health Education, BC Children's Hospital Research Institute (Map). Lunch will follow in the Chieng Family Atrium.
Participate
Discovery Talks is accredited as a self-approved group learning activity (Section 1) as defined by the Maintenance of Certification program of the Royal College of Physicians and Surgeons of Canada. CME credits are available for all participants.
About the Speaker
Dr. Xavier Castellanos studied Chomskian linguistics at Vassar College, experimental psychology at the University of New Orleans, and medicine at Louisiana State University in Shreveport. He was in the first cohort of "triple board" residents (combined training in pediatrics, psychiatry, and child and adolescent psychiatry) at the University of Kentucky, after which he spent a decade learning from Judy Rapoport at the U.S. National Institute of Mental Health. In 2001, he moved to New York University, where he is an endowed professor of child and adolescent psychiatry, and professor of radiology and neuroscience. His work has focused on using brain imaging to begin to understand the neurobiology of attention-deficit/hyperactivity disorder and autism spectrum disorder. Dr. Castellanos was an early advocate of examining low-frequency fluctuations in brain function and in behavior – both of which have become mainstream lines of investigation. Accordingly, he has been consistently identified among the top 1% of cited scientists in psychiatric neuroscience. He has served on many national and international review committees and was Vice-Chair of the American Psychiatric Association DSM-5 Workgroup on ADHD. His proudest achievements are his extensive network of collaborators and former mentees who are now leaders in the field.