Stay up-to-date with all of the life science events taking place in Vancouver with the Science in the City events calendar! From academia to industry and biotech to pharma, our events calendar is your complete source for life science conferences, symposiums, networking, and workshops in Vancouver. We even cover science pub nights and science fundraisers!
If you're interested in promoting your life science event on the Science in the City events calendar, please use our event submission form.
Media Training Workshop
Event Navigation
ABOUT SCWIST AND THE SCALE PROJECT
Since 1981, the Society for Canadian Women in Science and Technology (SCWIST) has promoted, encouraged, and empowered women and girls in science, technology, engineering and math (STEM).
SCWIST (www.scwist.ca) envisions an environment where girls and women pursue their interests, education, and careers in STEM, without barriers.
This Informed Opinions workshop is offered to SCWIST members, community partners and gender equality advocates as part of the new SCALE project funded by the Government of Canada's Department of Women and Gender Equality (WAGE). In the SCALE project – SCWIST Connects, Advocates and Leverages Expertise – to expand STEM diversity for economic empowerment across Canada.
The goal is to increase SCWIST's impact by improving organizational effectiveness, financial sustainability, partnership reach and advocacy to advance gender equality across Canada.
STEM is the powerhouse of the economy's future – and through the SCALE project, SCWIST will create paths for highly trained STEM women to contribute their knowledge and skills to that future.
INFORMED OPINIONS WORKSHOP: BROADEN YOUR AUDIENCE AND INCREASE YOUR IMPACT
This interactive and applied 3-hour workshop provides STEM professionals and gender equality advocates with practical tools and research-supported communication strategies to increase their capacity to effectively present the value of their ideas, mission and objectives.
Mastery of subject matter or conviction is less useful if it cannot be relayed successfully in a way that compels engagement. Decision-makers and funders not already concerned about your issue, or familiar with its nuances, have to be convinced to care about it – and that requires more than data and enthusiasm.
This session helps participants to think differently about their mission and objectives, and to identify ways to share their potential impact more accessibly and creatively.
Workshop content includes:
*Why your future depends upon being able to broaden your audience and increase your impact
* How to overcome "imposter syndrome"
* Four principles of effective messaging and how to apply them
* How to structure effective presentations
* How to marry data with stories to engage and to persuade your target audience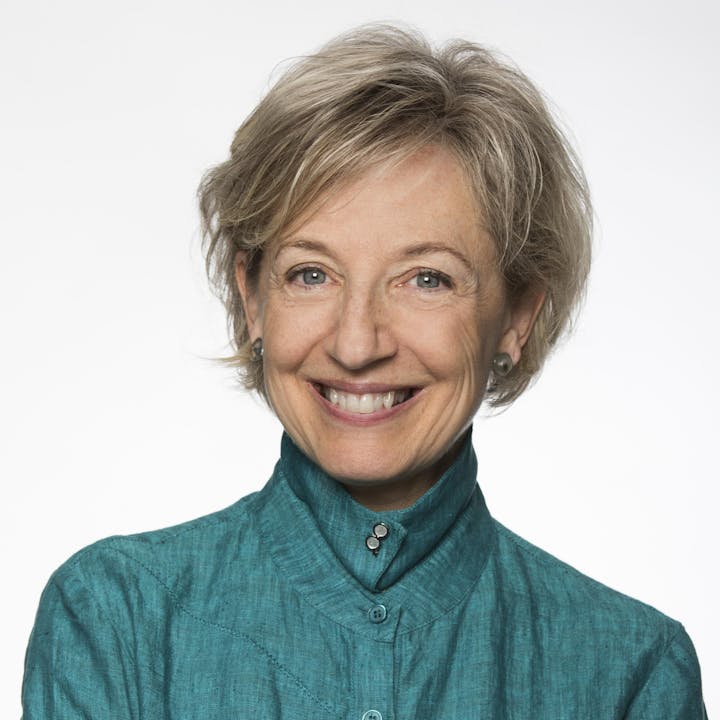 ABOUT SHARI GRAYDON
Shari has spent more than 25 years shamelessly exploiting media to draw attention to issues she knows and cares about. Now she motivates and trains others to do the same, delivering highly-rated conference keynotes and practical workshops across the country. The founder and catalyst of Informed Opinions, Shari is an award-winning author and women's advocate. Since 2010, she has helped amplify the voices of thousands of women across Canada, supporting them in sharing their insights with a broader public. Informed Opinion's new Gender Gap Tracker uses big data analytics to encourage influential Canadian news media to better represent women's perspectives. A former newspaper columnist, TV producer and commentator for CBC radio and TV, Shari also served as press secretary to a provincial premier, and as president of MediaWatch. She's a proud alumna of the University of British Columbia (Theatre) and Simon Fraser University (Communications), where she also taught. She has published two best-selling media literacy books for youth, received the Governor General's Award in Commemoration of the Persons' Case, and been named one of Canada's Top 100 Most Powerful Women. Royalties from her edited collection, I Feel Great About My Hands – And Other Unexpected Joys of Agingbenefit Informed Opinions. Her newest book, OMG! What if I really AM the best person? offers purse-size inspiration for knowledgeable women whose voices deserve to be amplified.
WORKSHOP AGENDA
5:30 pm Registration and Networking
5:50 pm Working Dinner Buffet (sandwiches, fruit, veggies, desserts)
6:20 pm SCWIST Introductions and SCALE Project
6:30 pm Informed Opinions Workshop Starts
9:30 pm Workshop Ends
PHOTO AND VIDEO CONSENT
Please be advised that photographs and videos will be taken at the event and may be used by SCWIST on their website, marketing materials, and other publications.
By being at this event, you consent to SCWIST, to photograph and use your image and likeness.
Grant of rights: You irrevocably and wholly grant SCWIST the exclusive use of your name, voice, picture, and likeness as recorded during this event. You also irrevocably and wholly grant the exclusive use of any statements and actions you make as recorded during this event. This grant of rights shall be effective throughout the world and in perpetuity.
Use by SCWIST: These organizations may use any footage it obtains at this event for any purpose, including but not limited to live and recorded transmission, advertising, promotion, sale, and transfer, in all media now known or hereafter devised throughout the world and in perpetuity.
You agree you have been fully informed of your consent, waiver of liability, and release before participating in this event.
PLEASE REGISTER BY SEPT. 18, 2019.